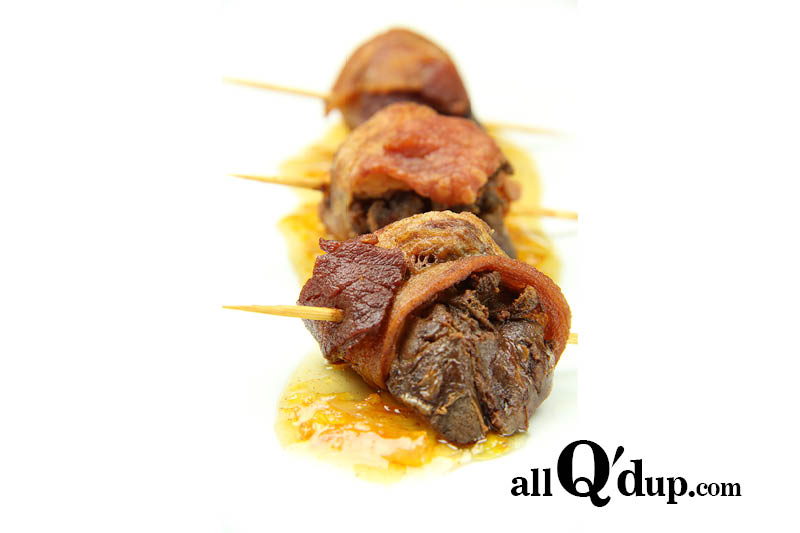 Rumaki is a bacon wrapped appetizer containing chicken liver and water chestnuts. This classic chicken liver appetizer is served with a Chinese Five Spice flavored sweet orange sauce.
Rumaki with Orange Marmalade Sauce
2015-07-03 14:43:48
For the Rumaki: 1 pound bacon slices Water chestnut slices, enough for the bacon Chicken livers, cleaned and trimmed to fit inside bacon wrap Oil for frying For the Sauce: Orange marmalade Chinese Five Spice
For the Rumaki
Take a half slice bacon and place a portion of chicken liver in the middle, and a water chestnut over the top. Wrap both ends over and stick with a toothpick to hold in place. Repeat with remaining ingredients.
Fry in hot oil until done. Remove and serve hot.
For the Sauce
In a small saucepan add in the ingredients using this ratio: for every 2 tablespoons of orange marmalade, add in 1 tablespoon of water, and a pinch of Chinese Five Spice. Stir until smooth, and heat until warm and bubbly.
Serve with rumaki.
All Qd Up http://www.allqdup.com/