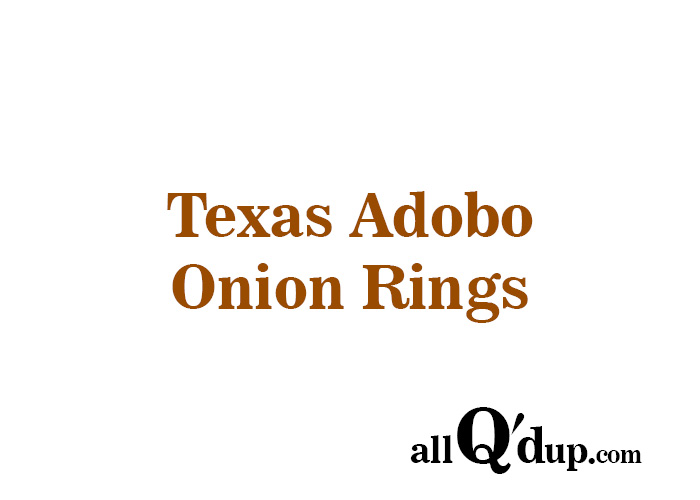 Texas Adobo Onion Rings
2015-01-17 14:49:38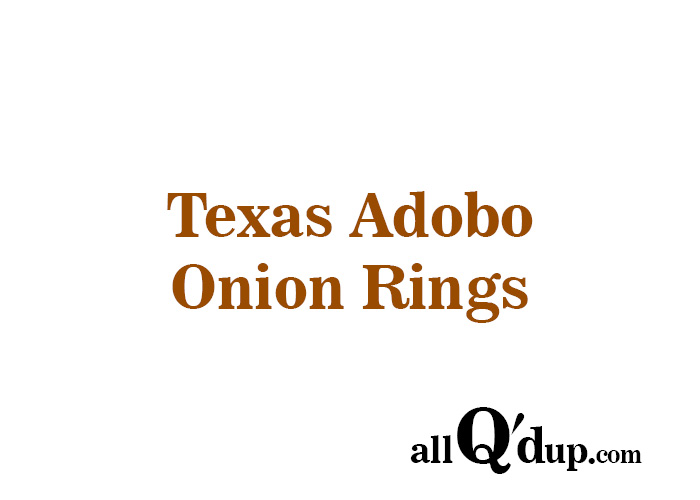 Ingredients
2 large sweet onions, cut into 1/4-inch slices
1 1/2 cups buttermilk
2 tablespoons adobo sauce
1 1/2 cups all-purpose flour, separated
1 1/2 cups yellow cornmeal
1 tablespoon cumin
Oil for frying
Instructions
Separate the onion slices into rings.
Mix the buttermilk, adobo sauce, and 1/2 cup of the flour together until smooth. Add in the onion rings and toss to coat them.
In a large paper bag or zipper bag, mix the remaining flour, cornmeal, and cumin together.
Dredge the onion rings in batches, shaking to coat well, and transferring to large baking sheet. Continue until all the onion rings have been coated with the cornmeal-flour mixture.
Deep fry the onion rings in batches until golden brown, transferring to a paper towel lined plate when they are done.
Serve hot.
All Qd Up http://www.allqdup.com/