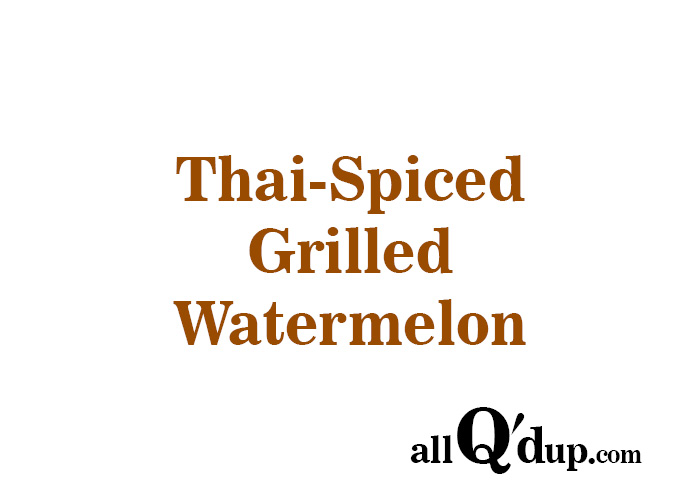 Thai Spiced Grilled Watermelon
2015-01-17 14:26:33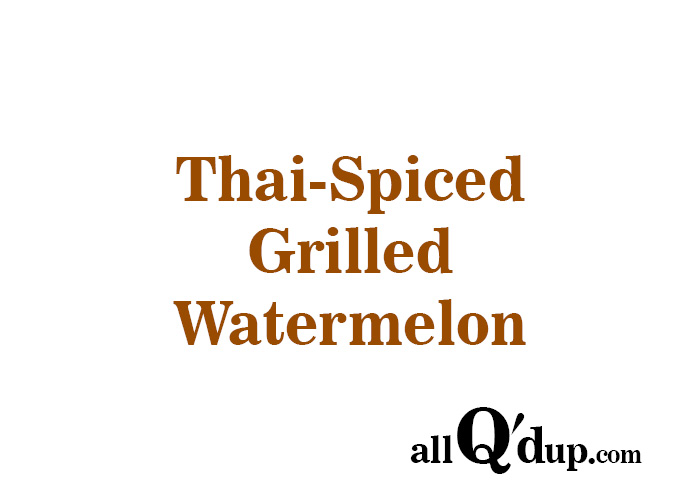 Inspired from the National Watermelon Promotion Board, this surprisingly easy recipe turns a sweet summertime fruit into a spicy side dish. This dish pairs well with ribs and grilled seafood.
Ingredients
1 large watermelon, cut into 1-inch thick wedges
1/4 cup honey
Honey Lime Sriracha Dressing
3/4 cup freshly squeezed lime juice
1/2 cup honey
1/4 cup lime zest
2 tablespoons Sriracha sauce
3 tablespoons fresh chopped cilantro, divided
1 teaspoon salt
1/4 teaspoon pepper
Instructions
Drizzle the watermelon slices with a little bit of the 1/4 cup honey.
Whisk the lime juice, 1/2 cup honey, lime zest, Sriracha sauce, 1 tablespoon cilantro, salt, and pepper together in a mixing bowl until combined.
Grill the watermelon on a grill just until browned, about 2 minutes per side. As they are done, transfer to a serving platter and continue grilling the remaining watermelon.
Drizzle the grilled watermelon with the dressing, and sprinkle with the remaining 2 tablespoons of chopped cilantro for garnish.
Serve.
All Qd Up http://www.allqdup.com/