This marinade works well with chicken, especially with vegetable and chicken brochettes and skewer-threaded chicken breast for satay.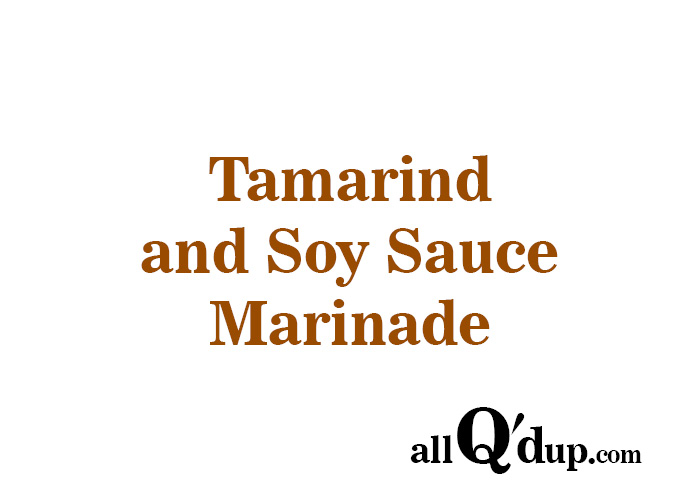 Tamarind and Soy Sauce Marinade
2015-01-17 14:03:49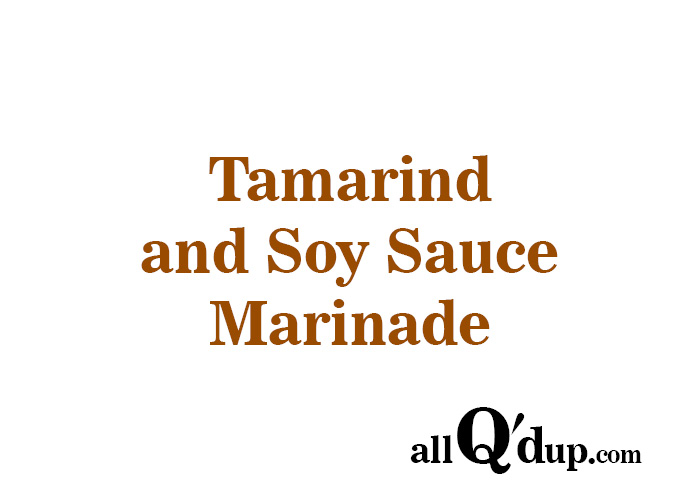 Ingredients
1 small pod tamarind
2 cups water
1/4 cup soy sauce
1/4 cup brown sugar, packed
4 large cloves garlic, chopped
Instructions
Break up the pod of tamarind. Bring the water and the tamarind pod to a full boil. Strain through a fine mesh strainer (removing all seeds or seed pod pieces). Let the mixture cool down for 15 minutes.
Mix the warm tamarind infused water, soy sauce, brown sugar, and the garlic together. Stir until the sugar is dissolved. Let the mixture cool completely down to room temperature before using.
All Qd Up http://www.allqdup.com/