Like smoked oysters? This is a classic and straight forward recipe for smoked oysters using cottonseed oil. Excellent served by themselves, or in a dish. For more about the oyster, visit Dana Point Fish Company's oyster articles.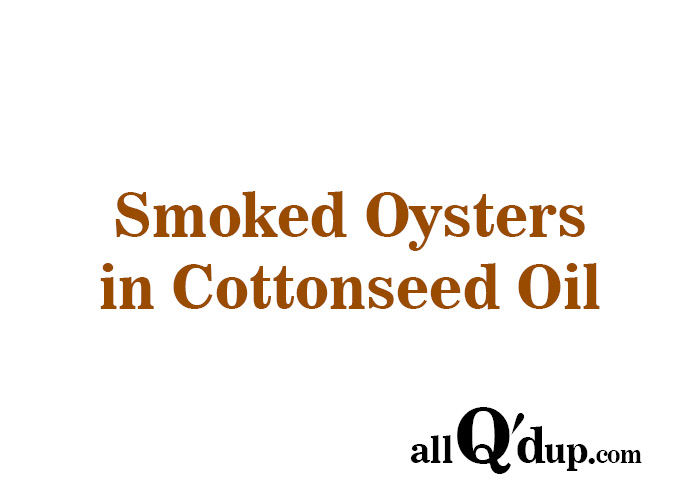 Smoked Oysters in Cottonseed Oil
2015-03-28 18:21:37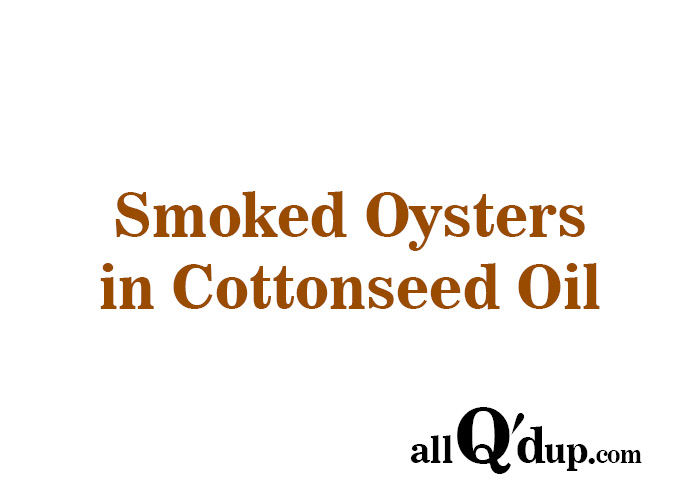 Ingredients
20 each oysters on the half shell, with liquor
2 cups cottonseed oil, refrigerator cold (no substitutions)
Salt to taste
Instructions
Season the oysters with a sprinkling of salt, and smoke them over mesquite wood embers (for heat) at 225 degrees, and raw hickory wood chips (for smoke), for about 20 minutes or until oysters are done.
Immediately remove oysters from heat and shuck into cold cottonseed oil to stop the cooking process.
Serve immediately. Keeps in refrigerator for up to 3 days.
All Qd Up http://www.allqdup.com/