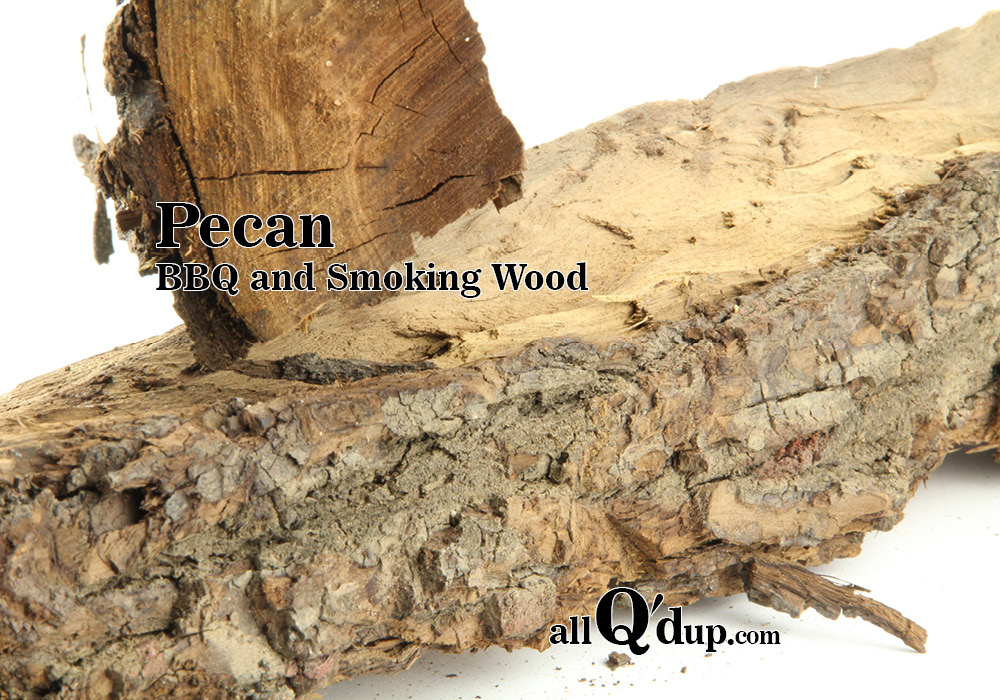 Pecan wood produces a sweet, flavorful smoke. Since the smoke is so sweet, it is good mixed with oak or mesquite.
Type of foods that go well with pecan wood:
Poultry – whole birds
Pork – whole roasts, ribs
Beef – Whole roasts
Pecan is in the hickory family, but is milder than standard hickory varieties (pignut, shagbark, etc.), making it a better choice for longer smoke jobs.