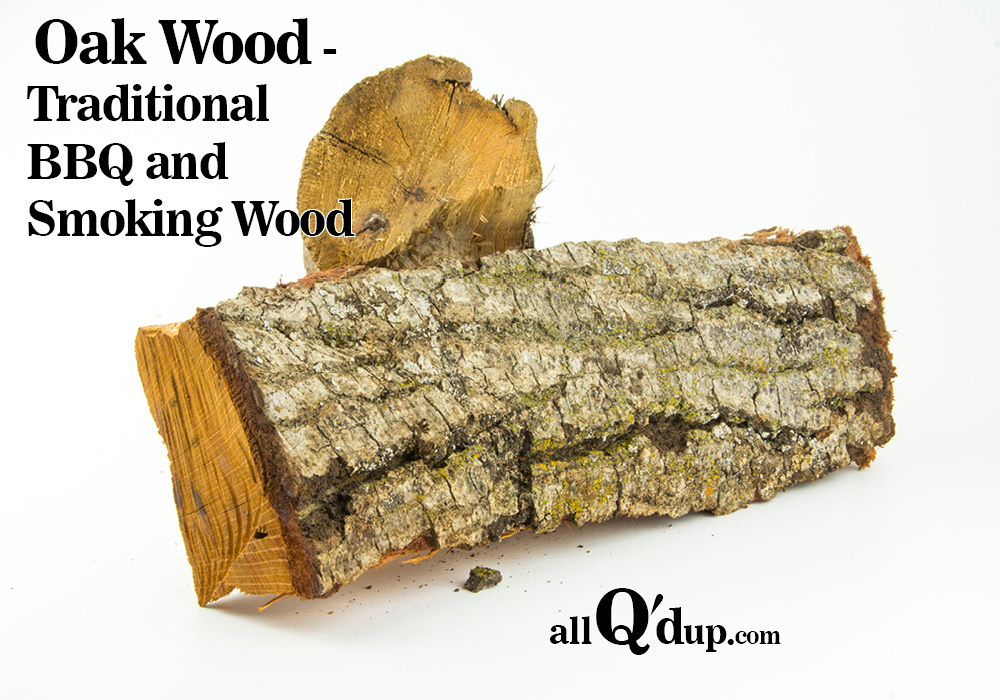 Oak is a hardwood, and is the second most popular type of wood for smoking. Oak has a medium to heavy smoke flavor. Since the smoke isn't overpowering, and depending on the type of oak, it makes an excellent choice for long-smoked meats, such as brisket. Oak is commonly mixed with other woods for nuanced flavors, such as mixing oak with different fruit woods like apple or cherry. Oak wood is long-burning making it a preferred 'base' wood, too.
Type of foods that go well with oak:
Beef – in whole roasts or steaks
Fish and seafood
Game meats (lamb does well with oak)
Poultry
Any foods with a spicy sauce or flavorful rubs – oak for ribs is classic
Oak Classifications and Types
Oak can be classified into two basic types: red or white.
White Oak
White oak is harder than red oak in general, giving it a longer burn than red, making the coals long-burning. It is also milder than red oak. Because it doesn't give off as much smoke as red oak, it is great for longer BBQ cooking or smoking times.
Popular varieties of white oak include the Southern Live Oak (Quercus virginiana), Post Oak (Quercus stellate), and Bur Oak (Quercus macrocarpa).
Red Oak
Red oak gives off a sweeter smoke than white oak. Although still a hardwood, red oak isn't as hard as white oak in general, giving it a shorter burn time. Red oak makes a fine grilling wood, and the smoke is especially suited to ribs and beef.
Popular varieties of red oak include the Coast Live Oak or California Red Oak (Quercus agrifolia), Blackjack Oak (Quercus marilandica), Southern Red Oak (Quercus falcata), Water Oak (Quercus nigra), and the Pin Oak (Quercus palustris). The California Red Oak is an integral part of traditional Santa Maria-Style BBQ. Blackjack Oak is traditionally associated with Oklahoma-Style BBQ.