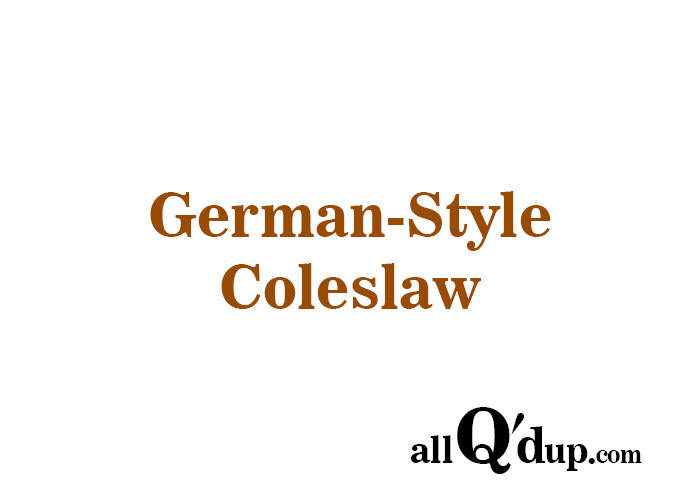 German-Style Coleslaw
2015-01-17 14:33:39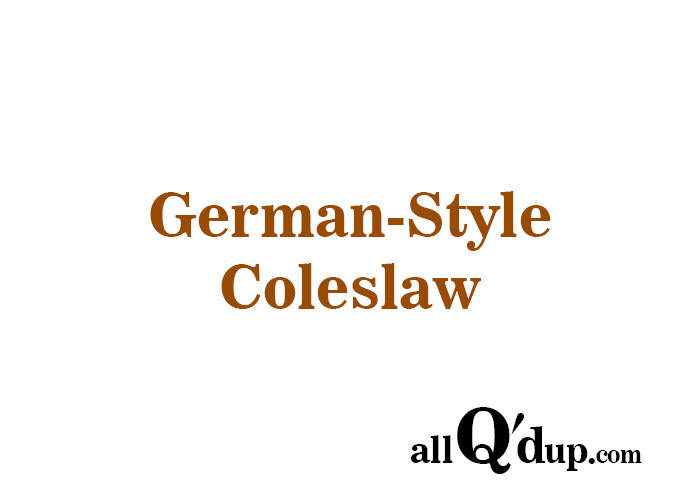 Ingredients
7 cups finely sliced green cabbage
1 1/2 cups finely sliced red cabbage
1 carrot, peeled, coarsely grated
For the Dressing
1/3 cup white vinegar
1 teaspoon dry mustard
1/2 teaspoon celery seeds
1/3 cup granulated sugar
Salt, to taste
1/2 cup vegetable oil
Instructions
Place the vegetables in a large mixing bowl. Toss to combine. Pour the dressing evenly over the top. Toss again to distribute the dressing throughout.
This salad keeps for up to a day in the refrigerator if making ahead.
For the Dressing: Stir the vinegar, mustard, and celery seeds together. Add in the sugar, and whisk everything until the sugar has completely dissolved. Season with salt. Pour in the oil while whisking to combine and emulsify.
All Qd Up http://www.allqdup.com/