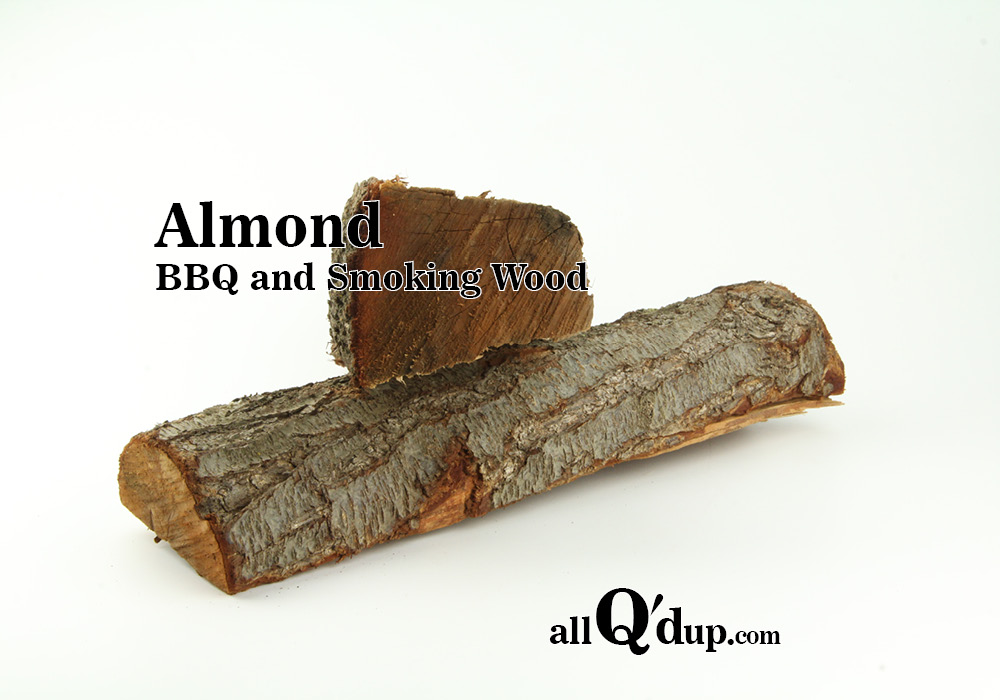 Almond wood produces a mild, sweet smoke. The smoke as well as the ash is very light. It is a very hard wood, so take that into consideration when cutting or splitting.
Type of foods that go well with almond wood:
Beef – great with smaller cuts
Pork – roasts, ribs
Poultry
Smoking vegetables and non-meat items
Almond wood mixes well with apple and cherry wood.