A basic poultry rub – great for chicken, turkey, and even stands up to game birds. Use as little or as much cayenne pepper you want for spiciness. Note this rub contains no sage.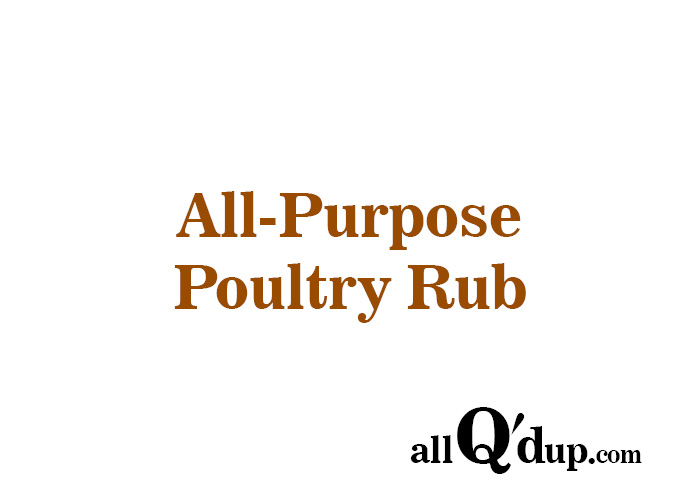 All-Purpose Poultry Rub
2015-01-17 12:48:18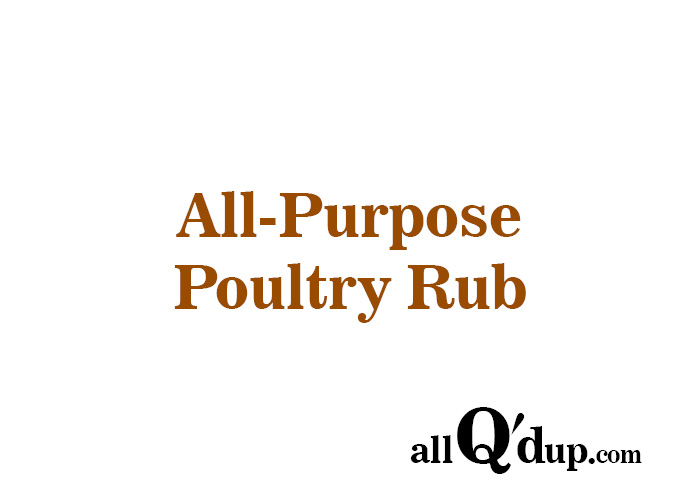 Ingredients
1/2 cup paprika
3 tablespoons salt
2 tablespoons black pepper
2 tablespoons onion powder
1 1/2 tablespoons celery salt
1 tablespoon garlic powder
1 to 3 teaspoons cayenne pepper, to taste
Instructions
Mix all the ingredients together, and store in an airtight container away from sunlight.
All Qd Up http://www.allqdup.com/